Senior Associate, Health Workforce Strategy & Investment
--

Clinton Health Access Initiative- Rwanda (Chai)

--
Job Overview
Senior Associate, Health Workforce Strategy & Investment at Clinton Health Access Initiative- Rwanda (CHAI)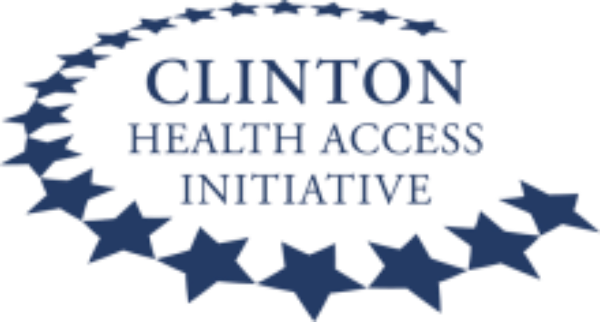 CHAI RWANDA
VACANCY ANNOUNCEMENT
Overview
The Clinton Health Access Initiative, Inc. (CHAI) is a global health organization committed to our mission of saving lives and reducing the burden of disease in low-and middle-income countries. We work at the invitation of governments to support them and the private sector to create and sustain high-quality health systems.
CHAI was founded in 2002 in response to the HIV/AIDS epidemic with the goal of dramatically reducing the price of life-saving drugs and increasing access to these medicines in the countries with the highest burden of the disease. Over the following two decades, CHAI has expanded its focus. Today, along with HIV, we work in conjunction with our partners to prevent and treat infectious diseases such as COVID-19, malaria, tuberculosis, and hepatitis. Our work has also expanded into cancer, diabetes, hypertension, and other non-communicable diseases, and we work to accelerate the rollout of lifesaving vaccines, reduce maternal and child mortality, combat chronic malnutrition, and increase access to assistive technology. We are investing in horizontal approaches to strengthen health systems through programs in human resources for health, digital health, and health financing. With each new and innovative program, our strategy is grounded in maximizing sustainable impact at scale, ensuring that governments lead the solutions, that programs are designed to scale nationally, and learnings are shared globally.
At CHAI, our people are our greatest asset, and none of this work would be possible without their talent, time, dedication and passion for our mission and values. We are a highly diverse team of enthusiastic individuals across 40 countries with a broad range of skillsets and life experiences. CHAI is deeply grounded in the countries we work in, with majority of our staff based in program countries. Learn more about our exciting work: http://www.clintonhealthaccess.org
CHAI is an Equal Opportunity Employer, and is committed to providing an environment of fairness, and mutual respect where all applicants have access to equal employment opportunities. CHAI values diversity and inclusion, and recognizes that our mission is best advanced by the leadership and contributions of people with diverse experience, backgrounds, and culture.
CHAI Health Workforce Background:
The WHO estimates a projected shortage of 10 million health workers by 2030, with the majority of that shortage (7.5 million) falling in low- and middle-income countries. Many of the governments with which CHAI works face significant challenges producing the workforce at the quantity and quality needed to meet the demands of their health systems. In addition, in many of the countries where CHAI works, there is not only a gross shortage of health workers, but the existing workforce is characterized by suboptimal skill mix, distribution and performance—which means that governments are facing significant inefficiencies and unable to get the most out of their existing resources.
The aim of CHAI's Health Workforce Program is to ensure that our partner governments are able to optimize the number, skill mix, performance and distribution of their health workforces within available resources. When this is the case, governments will be able to make progress toward UHC and PHC by maximizing the extent to which available, high performing, and motivated health workers can provide quality services when and where needed.
Governments are increasingly prioritizing PHC as a step toward UHC. With that in mind and given our strategic focus on resource optimization, CHAI is increasingly working with governments on workforce development for PHC—including community health workers (CHWs). Though CHWs are a cornerstone of PHC, community health systems in LMICs have been particularly plagued by fragmentation, verticalization, and inadequate resources in many of the contexts where CHAI's work.
Currently, CHAI partners with the governments of Cambodia, Ethiopia, Ghana, Kenya, Lesotho, Laos, Liberia, Malawi, Nigeria, Rwanda, Sierra Leone, Uganda, and Zambia to strengthen health workforce and community health. CHAI's Health Workforce Strategy outlines five overarching objectives:
Objective 1: Align supply and demand – Define health workforce requirements and implement systems to realize targets, including aligning pre-service training supply and strengthening systems for evidence-based deployment
Objective 2: Improve competency and performance – Strengthen continuous learning and performance management systems and address gaps in pre-service training in order to improve health worker performance
Objective 3: Reduce inefficiencies – Identify and address sources of inefficiency in workforce financing and programming in order to maximize the impact of available resources, including through advancing government-owned systems for health workforce planning, management, and resource coordination
Objective 4: Build institutional capacity – Institutionalize government-led systems and structures for health workforce planning, management, and training
Objective 5: Support governments to define, operationalize and scale national integrated community health systems
Position Overview:
The government of Rwanda has named the development of its health workforce as one of its top priorities. To that end, it has developed its National Strategy for Health Professions Development (NSHPD) 2020-2030, a 10-year plan to strengthen and expand the Rwandan health workforce though improved and expanded pre-service training. The strategy outlines national health workforce targets for 37 cadres of providers, and the necessary inputs to training institutions to scale up enrollment and graduation to meet those targets. CHAI supported the government to develop the NSHPD and has been requested by the government to help mobilize the necessary funds for the government to implement the strategy.
This role will focus on supporting the efforts of the CHAI Rwanda Health Workforce team to raise funds for the Government of Rwanda to implement the NSHPD and other priority health workforce projects for the government. This will include researching and identifying both RFP and non-RFP funding opportunities; informal concept and formal proposal development; developing and managing funder relationships and funding opportunity pipelines and tracking systems; conducting excel-based analyses of workforce targets, training pipelines, and intervention/operational costs; facilitating strategic planning meetings to move towards action; and developing and implementing internal team knowledge management and organization practices. They will also serve as the technical focal point in the Rwanda office for the CHAI Health Workforce global team and will draw on necessary expertise across the organization to support efforts to response to government requests for implementation of the national strategy. They will also provide flexible support to the CHAI Rwanda workforce team as requested for development of new strategies and launch of new projects in support of the government. They will also support efforts across CHAI to engage new and existing funding agencies to bring more funding in the health workforce space.
This role requires a combination of strong communication capabilities (high proficiency in written English is necessary for editing and review of funding proposals, high level briefs, and other technical documents), fundamental analytical skills, and high degrees of organization and overall project management. High proficiency in Microsoft Word, Excel, and PowerPoint is necessary to produce high-quality products with minimal oversight or editing for an external audience. The role will need to be comfortable working in a cross-cultural environment with internal and external informal reporting lines and complex stakeholder relationships. Experience developing funding proposals or concept notes requesting funds from multi-lateral, bi-lateral, and private philanthropic sources to support government programs is an advantage.
This role will report to the CHAI Health Workforce Global Team Senior Manager for Strategy and Investment and work closely with the CHAI Rwanda Health Workforce Program Manager. The role will be based in the CHAI Rwanda office in Kigali to support the government efforts and may require minimal travel in the region (pending need). Depending on the timeline of the engagement, area of interest, and skill set, the role may support other initiatives of the Health Workforce team within Rwanda and in the region.

Responsibilities
Rwanda health workforce priorities (~80%)
Develop new funding proposals and concept note narratives/presentations for the government to submit to targeted multi-lateral donors/bilateral donors/private foundations based on national health workforce strategies/plans
Scope new potential funders and develop engagement strategies and plans for the government of Rwanda; with particular focus on advising government on funder relationship and pitch development
Routinely update resource mobilization strategy for National Strategy for Health Professions Development and other priority government projects and support their implementation.
Conduct excel-based analyses of workforce staffing targets, training pipelines, and operational and intervention costing
Provide technical support to beginning phase of implementation for new priority health workforce projects, in support of the Government of Rwanda.
Engage with government stakeholders funding partners to advise on development of new funding opportunities through launch of implementation
Coordinate routine funding planning meetings and strategy sessions, developing meeting agendas/minutes and following up on tasks
Provide additional technical backstopping on priority health workforce projects as needed.
Cross-country resource mobilization (~20%)
Contribute the development and implementation of an engagement strategy for potential funding agencies and technical partners.
Develop presentations, briefs, and other dissemination materials to advocate for investment in health workforce, including the health workforce investment case.
Assist with internal team knowledge management and organization particularly for resource mobilization, including management of the CHAI health workforce funder database.
Qualifications
Bachelor's Degree or equivalent plus 4 years work experience; or Advanced Degree plus 2 years work experience
Background working in health systems strengthening, health workforce, or health economics
Analytical modeling experience, including experience developing tools in Microsoft Excel
Exceptional written and verbal communication skills in English
Ability to communicate effectively with people of varied professional, cultural, and educational backgrounds
Demonstrated strong problem-solving skills
Entrepreneurial mindset; demonstrated ability to work independently on complex projects and solve challenging problems in a high-pressure, fast-paced environment
Exceptional task management skills including developing work plans and tracking tools to meet project deadlines
High attention to detail
Ability to work with teams across time zones and locations
Ability to work with humility and achieve results
High levels of proficiency in Microsoft Word, Excel, PowerPoint, and internet applications
Advantages
Advanced global health funding engagement strategy and proposal writing skills
Experience supporting governments to prepare funding proposals for multi and bilateral funders to fund government programs directly.
Kinyarwanda, Swahili, or French language skills
Application procedure
Interested candidates should send their application to
https://careers-chai.icims.com/jobs/12789/senior-associate%2c-health-workforce-strategy-%26-investment/login.
Only shortlisted candidates will be contacted.
Click here for details & Apply