Job Overview
M&E data analyst, Rwanda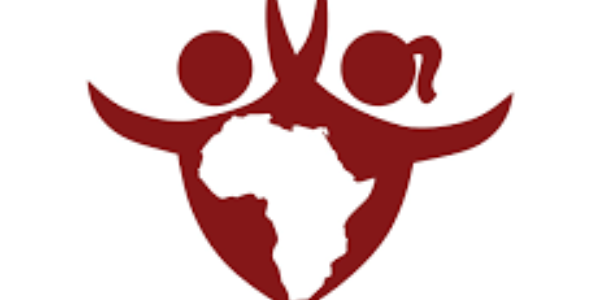 Position Overview
Educate! is seeking a driven, organized, and collaborative M&E data analyst to join an ambitious and cross functional performance metric team. In ten years of operating in East Africa, one of Educate!'s differentiating factors has been our commitment to impact evaluation and learning, and we believe that continuing to invest in research & development is a key component of continued growth and innovation. As M&E data analyst, you'll work closely with our Regional Performance Metrics team, as well as with our programs, design, and innovation teams, to implement our ambitious evaluation strategy in Rwanda.
The right person for this role has experience in data analyzing , reporting and M&E systems creation. He/she has knowledge on  programming: google forms, survey CTO,  and has the ability to use statistical software: Excel/Google sheets , Statistical software (Stata, SPSS, R,….), Data visualization software (Google data studio, Tableau, etc.,…) Online data collection platforms (SurveyCTO, Text it, google forms,…). You'll be ultra-organized and self-motivated, capable of keeping multiple balls in the air with limited supervision, and a collaborative team player who can build relationships with a diverse range of teams. You'll also have knowledge in programming.

About Educate!
What if there was a way to measurably change the trajectory of the lives of youth across Africa? Since its launch in 2009, Educate! has worked to do just this, delivering outsized impacts at scale and at disproportionately low cost, through a product-led approach to youth development. As a disruptive, not-for-profit, social enterprise, our team leverages an obsession with evidence and entrepreneurial drive to tackle one our planet's greatest challenges – unlocking the potential of its youngest continent.
Educate!'s core model combines training in key skills with access to practical experience starting a business and mentorship, a formula that has been validated by several independent evaluations. This model is distributed through products targeting two lead channels. First, Educate! works with governments to help reform education systems at scale through policy change, teacher behavior change and tech-enabled products targeting systems-level sustainability, while also working directly with select schools. Second, Educate! builds employment-focused bootcamps and business support services targeting out-of-school youth left out of the education system. To date, more than 200,000 youth have been meaningfully impacted by this model across Uganda, Rwanda and Kenya and along the way Educate! has become the largest youth skills provider in East Africa.
Educate! is a team of over 160 largely African staff and 300 volunteer youth mentors. We prioritize building an engaging, fulfilling and growth oriented work environment. 50% of our top 30 leaders have been with us for over 5 years, 10+ alumni have started other organizations and 5 current or former team members were Acumen Fund East Africa fellows.
We have been backed by top foundations and product leaders such as Imaginable Futures, Big Bang Philanthropy, Echoing Green, the 1st Google Employee's foundation, the head of Google Search and Rippleworks Foundation. Educate! won a 2018 Klaus J. Jacobs Prize and a 2015 WISE Award, and has been highlighted by Bill Gates, in the World Bank's S4YE's Impact Portfolio, an Al Jazeera documentary, BBC, and The Brookings Institution as one of 14 case studies in their global scaling education learning initiative. Educate! was also selected by the UN's Generation Unlimited as 1 of 20 innovative youth solutions and by the Bill and Melinda Gates Foundation as a Goalkeepers Accelerator.
Educate!'s long-term vision is to design solutions that measurably impact millions of youth across Africa each year.
Performance Objectives 
Data Analysis and Reporting 70%
Liaise with design and program's Team at the beginning of the term to understand and align on the key metrics to collect and report on
Develop a live and non live dashboards for all products/programs and run training/capacity building sessions to ensure that the team understands well the analysis displayed and use them in their day to day work.
Ensure accurate compilation and timely publication of M&E monitoring reports as well as the timely and accurate maintenance of the M&E Dashboards;
Lead reflection on and interpretation of Monitoring Reports and make programmatic recommendations to the team for data-based decision-making.
Conduct the internal training/capacity building sessions within M&E team, to ensure that everyone's understand the data displayed on dashboard and know how to communicate that with the program's team
M&E Systems 10%
Assist M&E coordinator in the development of monitoring tools (electronic surveys, paper surveys, logistics database, training content, monitoring procedures, etc.) and program Logistic dashboards
Assist M&E coordinator to develop and execute data quality assurance throughout the implementation period and by the end of the term
Collected feedback from the team on M&E tools and resources on a termly basis and make any necessary changes based on their feedback.
M&E Implementation 10%
Assist M&E coordinator to design and lead termly trainings on M&E and provide ongoing capacity building on M&E to the programs team;
Assist M&E coordinator & M&E officer to develop weekly communications with data based –  key highlights on the program implementation
Evaluation and Research 10%
Assist Evaluation & products team to set learning agenda, determine methodology, design data collection, and oversee execution of research and evaluation;
Supervise and coordinate timely and high-quality implementation of data collection and research, ensuring effective coordination across departments;
Supervise entry of quantitative and qualitative data for evaluation/research projects
Liaise with external researchers and evaluators for on-time completion of high quality research and evaluation, as needed;
When requested/as needed, analyze quantitative and qualitative data from Evaluation & product team's researches  to draw out lessons and make recommendations;
Present evaluation, research findings in visually-attractive and easy-to-consume manner  to inform program design and innovation
Follow up with team to ensure research/evaluation findings are integrated into program
Qualifications 
Degree in statistics, economics or similar fields
2 – 3 years professional experience
Experience with quantitative and qualitative research methods.
Engaging trainer and coach.
Good skills in data analysis, visualization and report writing.
High level of proficiency in; Excel/Google sheets, Statistical software (Stata, SPSS, R,….), Data visualization software (Google data studio, Tableau, etc.,…), Online data collection platforms (Survey CTO, Textit, google forms,…)
Terms 
Compensation will be competitive and commensurate with experience
Benefits include medical insurance
This position will be based in Rwanda
What Is Educate! About?
We're ambitious. Are you? Educate! is growing fast, so new opportunities are opening up and expanding all the time. We're inspired by people with drive, and we love to help them reach their full potential. We expect everyone at Educate! to contribute above and beyond their job description, grow their skills, and advance their careers, and we are committed to supporting our staff members on that journey their careers, and we are committed to supporting our staff members on that journey.